Not only indispensable in sports
Magnesium in the valuable citrate compound for optimal bioavailability.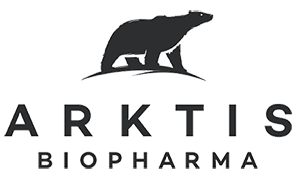 GLAD THAT YOU HAVE FOUND US!
I'm sure there's a reason you're here. Do you want to help keep yourself or others healthy? Then please take a little time.
Because: Time and health have become the most precious assets in our society today. Every sustainable health change needs some time and appropriate attention.
Often also a little more than we really want to admit to ourselves.
According to our understanding of values, health is always a personal challenge. It is a step forward to redesign personal performance and well-being.
And this is exactly where we want to support you with our services in the best possible and individual way.
For this purpose, we develop, produce, and distribute high-quality food supplements for every situation and age group. It is very important for us to avoid, if possible, technical aids such as antioxidants or superplasticizers. We have real pure substances!
Find the right one in our Webshop.
In case of doubt, ask one of our long-standing partners from the pharmacy and therapist sector for individual advice.
Take your time and get inspired for new health potentials.
Every change or support is something personal. Please feel free to contact us.
STAY HEALTHY!

Arktis BioPharma was founded in April 2010 with the motivation to provide useful products of good quality at a fair price. Behind the Arktis is young management and its team, which together combines a lot of competence and experience. Fresh ideas and unconventional methods offer an individual service around the topic of health and nutritional supplements.
Health is no longer taken for granted these days. Many factors affect personal well-being.
With our help, you will find the right support at the right time.

A day with us | You and Arktis | Arktis Biopharma
Discover step by step what Arktis BioPharma means for customers, partners, and employees by joining us for a day at work. Get an insight into our workflow and the dedication we put into our work and our products.





Product diversity from Arktis BioPharma – according to your needs. For a carefree attitude to life
Discover the product diversity of Arktis BioPharma. With our products, we dedicate ourselves to many health needs in the field of prevention.
For example with our current classics: our Arktibiotic® Group, Colostrum and Omega 3.
ARKTIS BIOPHARMA AND THE POLAR BEAR
The demands of everyday life are constantly changing and present us with ever new health challenges. Just as the polar bear with full performance power is constantly developing new strategies to hold its own in its rough and unreal environment, we are also developing anew every day to help our customers get through everyday life, healthy and satisfied.