Summertime is the time for travel, and that's the time many people get hooked on it. That's the time we go to the remotest corners of the world.
However, it is not only fun, games, and relaxation that awaits those in need of rest and recuperation in many vacation destinations. Many exotic pathogens are already looking forward to new, uninformed hosts.
This is particularly true for travel to tropical and subtropical regions.
The most popular microbial destination is – the human intestine, and the contaminated food and beverages are typical sources of infection. Diarrhea, nausea, vomiting, abdominal cramps, and sometimes fever are usually the symptoms of such unwanted vacation guests.
Microbial  complaints were reported by around one-third of all travelers to warm countries
A third of those who fall ill are unable to travel for a short time. In such cases, instead of going to the beach and seeing the sights, they only stay in the room, or better said, hotel toilet for a while. There to relax is a different story.
However, this does not have to be the case for you. The best thing is simply to prevent potential diarrheal pathogens from entering the intestines. The basic rule of "boil it, peel it or forget it" still applies.
High-risk foods and beverages include unboiled water, ice cubes, inadequately cooked seafood, and meat, raw vegetables, salads, and food from street kitchens. Surveys show that depending on the destination, as few as 0.5% – 3% of vacationers effectively avoid such foods.
Don't forget the rule – "Boil it, peel it, or forget it"
In addition, taking a yeast supplement, such as Arktibiotic AKUT, has proved effective as an untargeted measure to prevent traveler's diarrhea. By the way, this is an integral part of many travel pharmacies.
Whoever returns home from vacation with intestinal symptoms should consult their doctor or alternative practitioner to investigate microbiological "criminals" in the intestines by examining the stool.
But we hope it will not come to that!
Enjoy a relaxing vacation – without unwanted microbial vacation souvenirs!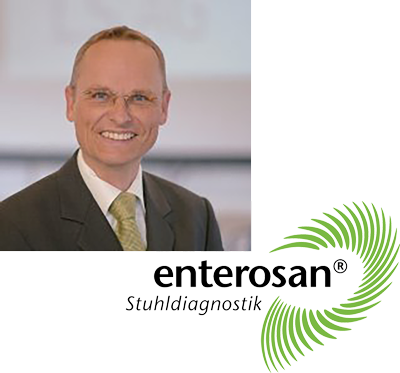 Many thanks to the author of this article!
ANDREAS RÜFFER, Dr. med. vet.
He has dedicated himself entirely to microbes. As the head of the Enterosan® laboratory, he always has a lot to say about supposed foreign colonization.